All My Children Soap Opera Prime-Time Reboot: Kelly Ripa and Mark Consuelos are returning to when it all began. The pair is in early negotiations to executive produce an All My Children and add it to ABC's primetime slate, according to Entertainment Tonight.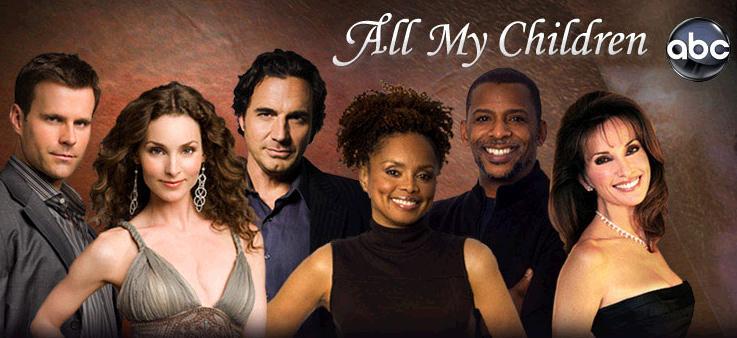 Back in 1995, the two met Hayley Vaughan and Mateo Santos on the soap, bringing an on-screen affair into the real world when they were married just a year apart. Whilst there are no plans to be permanent cast members for Kelly Ripa and Mark Consuelos, Deadline states that they could make appearances.
Pine Valley, the fictitious setting of the first soap opera, will be the new show that will be written and executive produced by Leo Richardson, who has credits for Katy Keene and Fox's Star of The CW. The show will concentrate on a "young journalist with a secret agenda" and showcase a rivalry between the families of Kane and Santos, allowing Ripa and Consuelos have plenty of chances to stop by.
Erica Kane is one of the most popular Kanes, played by Susan Lucci, and fans will recall all the shenanigans she and her family have come across (murder, death, other soap opera go-tos). While there's no reports about the presence of Lucci, Pine Valley might be the best place to expose a new audience to Erica Kane. Deadline continues that All My Children is the first TV series to "comprehensively address the Vietnam War" and features a character undergoing a medical abortion with a history of inclusivity and tackling social problems. Almost 15 years ago, we had a transgender theme as well.
---
All My Children (1970—2011)
Set in the fictional East Coast suburb Pine Valley, this show is the decades-old, risk-taking soap that centers around Erica Kane (Susan Lucci) and her long line of husbands.
Creator: Agnes Nixon
Cast: Susan Lucci, Kelly Ripa, Cady McClain, Michael E. Knight & More
Total Episodes: 10,755
IMDb Rating: 6.6
---
Around 1970 through 2011, the original All My Children aired on ABC. Before the final episode, though they quit the show, Ripa and Consuelos returned in 2010 for their 40th anniversary.
With the help of Tracy Underwood of ABC Signature and William Burton, then-head of the daytime network, Stearn pitched his proposal for a prime time incarnation of the iconic daytime drama to Karey Burke, then-President of ABC Entertainment, who recently moved to a new position as President of 20th Television. She gave the proposal a thumbs-up, and Stearn began developing a creative team. He called in All My Children alumni, Ripa, who has a long background at Disney-ABC, and Consuelos, as executive producers.
Stearn went with Leo Richardson, who had worked in his native Britain on a long-running primetime soap EastEnders, after consulting with a number of journalists. Stearn has had Agnes Nixon's estate on board, with Robert Nixon's son joining the project as an executive producer.
Stearn executive produces the newly picked ABC drama series Rebel, starring Katey Sagal, under his arrangement, which is currently in development.
In the works for Hulu and ABC comedy pilot Work Wife, Milojo has Mexican Gothic, starring and executive produced by Kelly Ripa, which is based on the friendship between her and Live co-host, Ryan Seacrest. Michael Halpern, Director of Creation for Milojo Productions, oversees the firm's Pine Valley.
All My Children Soap Opera—About: Set in the upscale community of Pine Valley, Pa., Philadelphia's fictitious suburb, "All My Children" centers around many families' interconnected relationships and secrets and has a tradition of contentious yet socially important stories dealing with issues such as abortion in the 1970s, AIDs in the 1980s, and same-sex marriage in the 2000s. Though ABC canceled the long-running soap in 2011, the series was resurrected in April 2013 for online streaming. The scheming, suspense and romance remain central to the show, although its online installments are only 30 minutes, and many of the beloved characters from the broadcast sprint back for the online series.