Top 50 Best Upcoming Movies in 2021
Top 50 most anticipated upcoming movies are sorted in this post according to their release dates. These movies will release either nationwide (USA) or globally. Release dates might change in future. We haven't filtered any genre while sorting these upcoming movies. Please note, the listed movies in this post will release in theaters, VOD or both. We have excluded some films which we thought aren't most anticipated.
23 July, 2021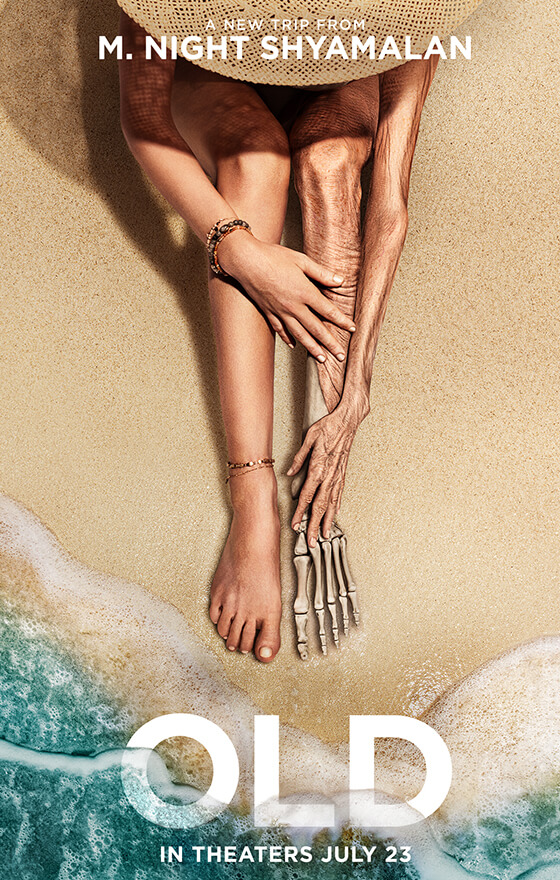 1. OLD
Premise: A thriller film about a family on a tropical holiday who discover that the secluded beach where they are relaxing for a few hours is somehow causing them to age rapidly reducing their entire lives into a single day.
Director: M. Night Shyamalan
Cast: Gael García Bernal, Vicky Krieps, Rufus Sewell, Ken Leung
Based on: Sandcastle by Pierre Oscar Levy Frederik Peeters
---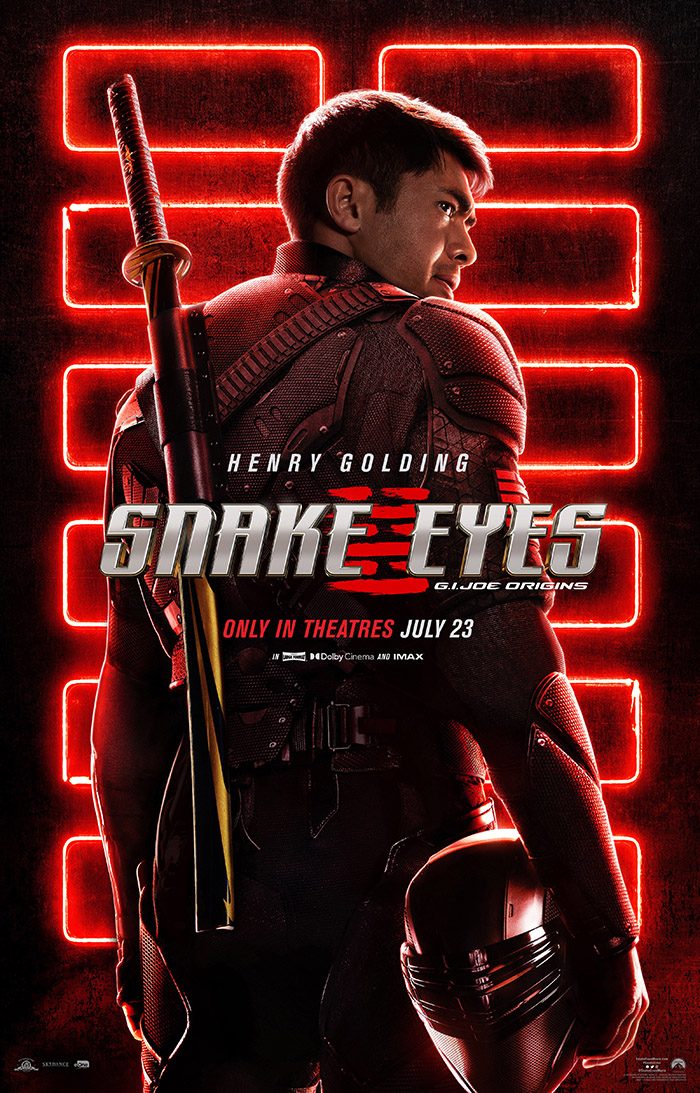 2. Snake Eyes: G.I. Joe Origins
Premise: The Arashikage is an old clan of Japanese people that welcomes Snake Eyes as he saves their obvious heir's life. On his arrival in Japan, the Arashikage taught him how to use the Ninja warrior, and also gave him what he had wanted: a home. But as the mysteries of the past of Snake Eyes are exposed, his honour and loyalty are challenged — even if it means losing the confidence of the closest.
Director: Robert Schwentke
Cast: Henry Golding, Andrew Koji, Úrsula Corberó, Samara Weaving, Iko Uwais
Based on: Snake Eyes by Hasbro
---
30 July, 2021
3. Stillwater
Premise: A father travels from Oklahoma to France to help his estranged daughter, who is in prison for a murder she claims she didn't commit.
Director: Tom McCarthy
Cast: Matt Damon, Camille Cottin, Abigail Breslin
---
4. Jungle Cruise
Premise: A riverboat captain called Frank leads a Briton and his brother on a trip to the forest in order to discover the Tree of Life, thought to have healing properties that might be very useful to modern medicine, during the early 20th century. The three has to face the hazardous wildlife, the scorching, fatal surroundings and a rival German expedition which is determined, first, to discover the tree.
Director: Jaume Collet-Serra
Cast: Dwayne Johnson, Emily Blunt, Édgar Ramírez, Jack Whitehall, Jesse Plemons, Paul Giamatti
---
5. The Green Night
Premise: The Green Knight depicts the narrative of Sir Gawain (Dev Patel), the impetuous nephew of King Arthur, who is searching for a huge tree-like monster to contend with the same name Knight.
Director: David Lowery
Cast: Dev Patel, Alicia Vikander, Joel Edgerton, Sarita Choudhury, Sean Harris, Kate Dickie, Barry Keoghan, Ralph Ineson
Based on: Sir Gawain and the Green Knight by Anonymous
---
6 August, 2021
6. The Suicide Squad 2021
Premise: Supervillains Harley Quinn, Bloodsport, Peacemaker and a collection of nutty cons at Belle Reve prison join the super-secret, super-shady Task Force X as they are dropped off at the remote, enemy-infused island of Corto Maltese.
Director: James Gunn
Cast: Margot Robbie, Idris Elba, John Cena, Joel Kinnaman, Sylvester Stallone, Viola Davis, Jai Courtney, Peter Capaldi
Based on: Suicide Squad by John Ostrander
---
7. 6:45
Premise: What if one of the best days of your life suddenly turned into your very worst nightmare? And what if you were forced to relive that same day again and again?
Director: Craig Singer
Cast: Thomas G. Waites, Augie Duke, Armen Garo
---
13 August, 2021
8. Don't Breathe 2
Premise: Nordstrom lives with Phoenix, an 11-year-old in Don't Breathe 2 8 years afterwards; he recreates the family that a drunk driver taken him from him and has discovered the twisted justice he always thought was the right thing for him. This time, when invaders return home again and concentrate on Phoenix, Norman will disclose for the second time what's in it… And it's going to be in fresh, surprising ways again.
Director: Rodo Sayagues
Cast: Stephen Lang, Brendan Sexton III, Madelyn Grace
Based on: Characters by Fede Álvarez, Rodo Sayagues
---
9. Free Guy
Premise: A banker who finds that he truly is an open-world video game background player chooses to become the hero of his own narrative, one that he himself wrote again. He is resolved to be the person who saves his planet before it's too late in a world where there are no limitations.
Director: Shawn Levy
Cast: Ryan Reynolds, Jodie Comer, Lil Rel Howery, Utkarsh Ambudkar, Joe Keery, Taika Waititi
---
10. Respect
Premise: Aretha Franklin sings in her father's church choir as a child and grows up to become an international musical superstar and the Queen of Soul.
Director: Liesl Tommy
Cast: Jennifer Hudson, Forest Whitaker, Marlon Wayans, Audra McDonald & more…
---
20 August, 2021
11. The Protégé
Premise: Anna is Moody's assassin after he found her in Saigon during a slaughter. They crossed the world for years and concluded high-profile projects. But when Anna is assassinated, she must go back to Vietnam to find her killer and link up with a strange person from her previous history to put him to trial.
Director: Martin Campbell
Cast: Michael Keaton, Maggie Q, Samuel L. Jackson
---
12. Reminiscence 
Premise: A scientist finds a means of reviving your past and utilizes technology to find his long-lost love. While a private researcher detects a scheme and helps his clients regain lost memories.
Director: Lisa Joy
Cast: Hugh Jackman, Rebecca Ferguson, Thandiwe Newton, Cliff Curtis, Marina de Tavira
---
13. The Night House
Premise: A widow begins to discover her recently deceased husband's disturbing secrets.
Director: David Bruckner
Cast: Rebecca Hall, Sarah Goldberg, Evan Jonigkeit, Stacy Martin, Vondie Curtis-Hall
---
14. Finch
Premise: An ailing inventor, the last man on Earth, builds an android to keep him and his dog company and goes on a journey across the country.
Director: Miguel Sapochnik
Cast: Tom Hanks, Caleb Landry Jones, Samira Wiley, Laura Harrier, Skeet Ulrich
---
27 August, 2021
15. Candyman (2021)
Premise: A "spiritual sequel" to the horror film Candyman (1992) that returns to the now-gentrified Chicago neighborhood where the legend began.
Director: Nia DaCosta
Cast: Yahya Abdul-Mateen II, Teyonah Parris, Nathan Stewart-Jarrett, Colman Domingo
---
16. The Beatles: Get Back (Documentary)
Premise: Documentary about the music group The Beatles featuring in-studio footage that was shot in early 1969 for the 1970 feature film 'Let It Be.'
Director: Peter Jackson
Cast: John Lennon, Paul McCartney, George Harrison, Ringo Starr
---
3 September, 2021
17. Shang-Chi and the Legend of the Ten Rings
Premise: When Shang-Chi is taken into the clandestine Ten Rings organization, he is forced to confront the past he thought he left behind.
Director: Destin Daniel Cretton
Cast: Simu Liu, Awkwafina Tony, Leung Michelle, Yeoh Fala Chen
Based on: Shang-Chi by Steve Englehart Jim Starlin
---
10 September, 2021
18. Malignant
Premise: Not Available (Original horror thriller from director James Wan)
Director: James Wan
Cast: Annabelle Wallis, Jake Abel, George Young, Jacqueline McKenzie, Mckenna Grace
---
19. Queenpins
Premise: Two housewives create a $40 million coupon scam.
Director: Aron Gaudet, Gita Pullapilly
Cast: Kristen Bell, Kirby Howell-Baptiste, Paul Walter Hauser, Bebe Rexha, Vince Vaughn
---
17 September, 2021
20. Clifford the Big Red Dog
Premise: Emily Elizabeth met with a supernatural animal rescuer who gave her a cute red puppy and would never have woken up in her modest New York City apartment to see a gigantic 10 ft hound. Emily and her funny but impetuous uncle embarked for a journey with their single mother on business.
Director: Walt Becker
Cast: Jack Whitehall, Darby Camp, Tony Hale, Sienna Guillory, David Alan Grier, Russell Wong, John Cleese
---
21. Cry Macho
Premise: After his wife and children were lost by an award-winning horse breeder, he slips into a despair of drink. In 1978, he took a job from a former boss to bring home the young man's son and his alcoholic mother, but the trip was more difficult than imagined.
Director: Clint Eastwood
Cast: Clint Eastwood, Eduardo Minett
Based on: Cry Macho by N. Richard Nash
---
22. Copshop
Premise: A tiny city police station is an improbable conflict between a professional hitman, a clever female rookie, and a cross-country con man who is seeking sanctuary behind bars where little running space is available.
Director: Joe Carnahan
Cast: Gerard Butler, Frank Grillo, Alexis Louder
---
24 September, 2021
23. Venom: Let There Be Carnage
Premise: More than a year later, investigative journalist Eddie Brock has struggled to adapt to his existence as the host of the extraneous symbiotic Venom, which offers him super-human capabilities to be a lethal vigilant. Brock is trying to revive his career with an interview with Cletus Kasady, serial killer, who became the host of the Carnage Symbiotics and fled the jail following his disastrous performance.
Director: Andy Serkis
Cast: Tom Hardy, Michelle Williams, Naomie Harris, Reid Scott, Stephen Graham, Woody Harrelson
Based on: Marvel Comics
---
24. Dear Evan Hansen
Premise: The musical originates from an incident that took place at Friends' Central School during Pasek's high school years. The musical "takes the concept of an adolescent, Evan Hansen of Platt who invents a significant part in a tragedy he didn't earn."
Director: Steven Levenson
Cast: Ben Platt, Kaitlyn Dever, Amandla Stenberg
---
1 October, 2021
25. Hotel Transylvania: Transformania
Premise: Drac and his hombres, including Johnny, are turned into a monster by Van Helsing's enigmatic new creation. Drac and the bundle must discover a method to swap back before the changes are irreversible with their new mismatched bodies.
Director: Jennifer Kluska, Derek Drymon
Cast: Brian Hull, Andy Samberg, Selena Gomez, Kathryn Hahn, Steve Buscemi
---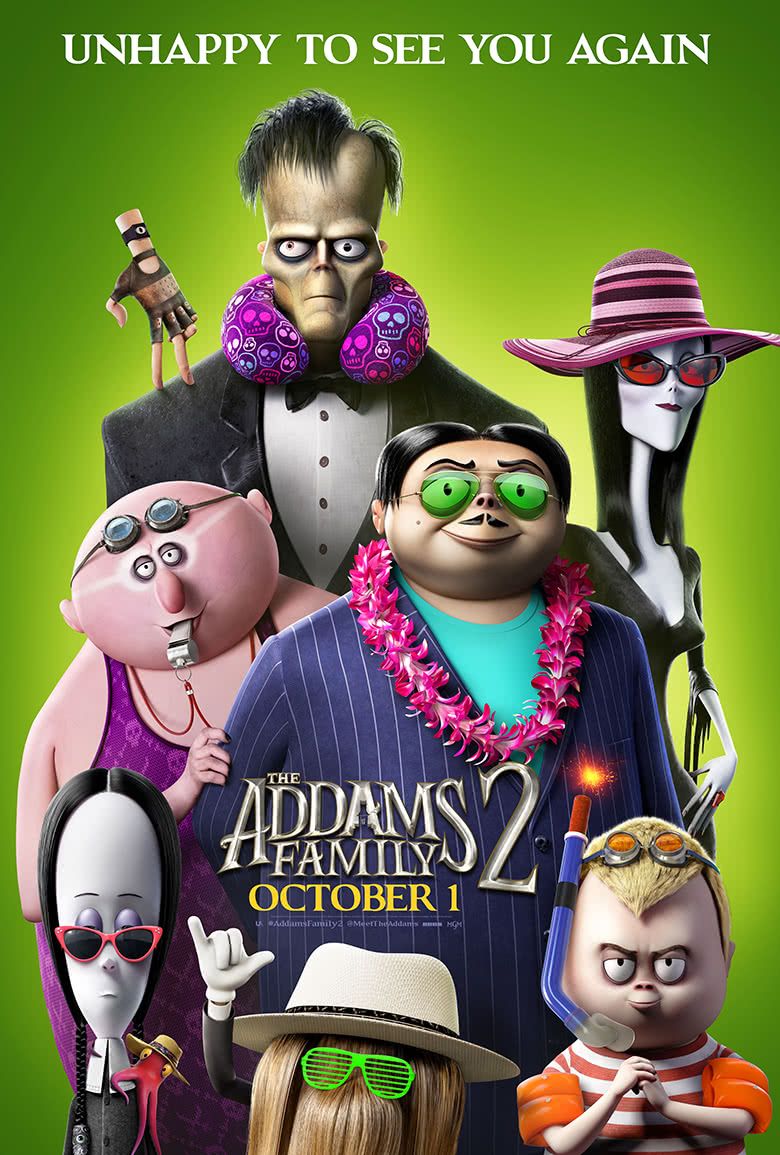 26. The Addams Family 2
Premise: The Addams are enmeshed in further wicked escapades and participate in funny races of unwary people of all kinds. Follow-up to 'The Addams Family' animated feature for 2019.
Directors: Conrad Vernon, Greg Tiernan, Laura Brousseau, Kevin Pavlovic
Cast: Oscar Isaac, Charlize Theron, Chloë Grace Moretz, Nick Kroll, Snoop Dogg, Bill Hader
---
27. The Many Saints of Newark
Premise: In a chaotic age in Newark, NJ, young Anthony Soprano is a man just as other gangsters start rising up and challenge the all-powerful DiMeo criminal family. The uncle that he idolises, Dickie Moltisanti, is hijacked amid changing times, whose influence on his nephew helps to turn an impressive adolescent into Tony Soprano, the all-powerful mafia leader.
Director: Alan Taylor
Cast: Alessandro Nivola, Leslie Odom Jr., Jon Bernthal, Corey Stoll, Michael Gandolfini, Ray Liotta, Vera Farmiga
---
8 October, 2021
28. No Time To Die
Premise: James Bond has quit active service five years after the arrest of Ernst Stavro Blofeld. Help in the search for a missing scientist, Valdo Obruchev. He is approached by his buddy and CIA Officer Felix Leiter. Bond must face a monster whose plans might entail the murder of millions as it becomes obvious that Obruchyev was taken.
Director: Cary Joji Fukunaga
Cast: Daniel Craig, Rami Malek, Léa Seydoux, Lashana Lynch, Ben Whishaw, Naomie Harris, Jeffrey Wright, Christoph Waltz, Ralph Fiennes
---
15 October, 2021
29. Halloween Kills
Premise: A wounded Laurie Strode led a watchman to seek down Michael Myers' unstoppable murderer and put an end once and for all to its reign of terror.
Director: David Gordon Green
Cast: Jamie Lee Curtis, Judy Greer, Andi Matichak, Will Patton, Thomas Mann, Anthony Michael Hall
Based on: Characters by John Carpenter Debra Hill
---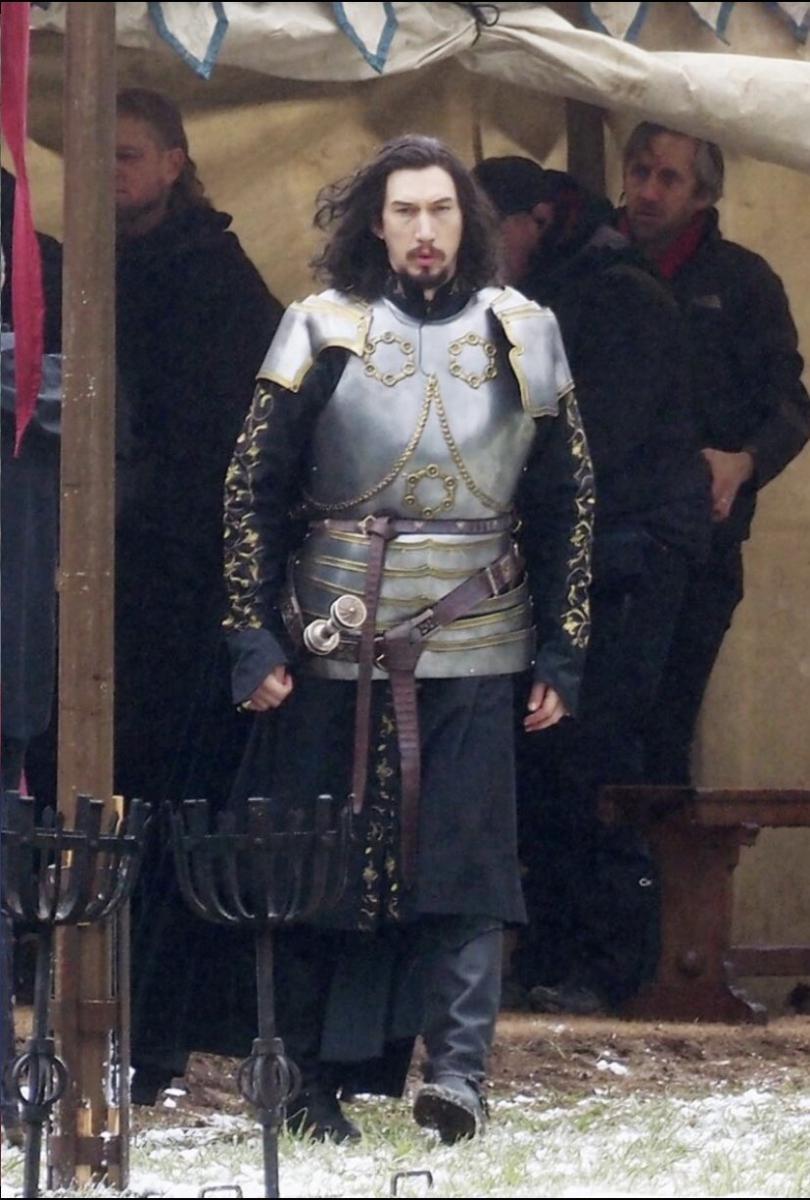 30. The Last Duel
Premise: In 14th-century France, knight Jean de Carrouges and his squire Jacques Le Gris are ordered to fight to the death after Carrouges accuses Le Gris of raping his wife.
Director: Ridley Scott
Cast: Matt Damon Adam Driver Jodie Comer Ben Affleck
Based on: The Last Duel: A True Story of Trial by Combat in Medieval France by Eric Jager
---
22 October, 2021
31. The French Dispatch
Premise: An outpost from an American publication in the fictitious French city of the 20th century that revived a collection of stories published in "The French Dispatch." It was an amorous letter to journalists.
Director: Wes Anderson
Cast: Benicio del Toro, Adrien Brody, Tilda Swinton, Léa Seydoux, Frances McDormand
---
32. Ron's Gone Wrong
Premise: Ron's Gone Wrong recounts the narrative of Barney, who discovers that Ron never works very much. In a future when walking, speaking, computerized B-bots became kids' pals.
Director: Jean-Philippe Vine, Sarah Smith
Cast: Zach Galifianakis, Jack Dylan Grazer, Olivia Colman, Ed Helms, Justice Smith
---
33. Jackass Forever
Premise: After ten years, the Jackass crew is back for their final crusade.
Director: Jeff Tremaine
Cast: Johnny Knoxville, Steve-O, Jason "Wee Man" Acuña, Chris Pontius, Dave England, Ehren McGhehey, Preston Lacy, Sean "Poopies" McInerney, Jasper Dolphin, Zach Holmes
---
34. Dune
Premise: Paul Atreides leads nomadic tribes in a battle to control the desert planet Arrakis.
Director: Denis Villeneuve
Cast: Timothée Chalamet, Rebecca Ferguson, Oscar Isaac, Josh Brolin, Stellan Skarsgård
---
29 October, 2021
35. Antlers
Premise: A little kid called Lucas Weaver (Jeremy T. thomas) covertly keeps the supernatural monster within his home, Julia Meadows (Keri Russell), a teacher in an Oregon-based small town, and her brother, Paul (Jesse Plemons), the local sheriff, are worried about one of his students.
Director: Scott Cooper
Based on: "The Quiet Boy" by Nick Antosca
Cast: Keri Russell, Jesse Plemons, Jeremy T. Thomas, Graham Greene, Scott Haze, Rory Cochrane, Amy Madigan
---
36. The Night in Soho
Premise: A little kid called Lucas Weaver (Jeremy T. Thomas) who secretly keeps a supernatural creature in his house, Julia Meadows, a school teacher in an old town in Oregon, and her brother Paul (Jesse Plemons), a sheriff, is concerned about one of her students.
Director: Scott Cooper
Cast: Thomasin McKenzie, Anya Taylor-Joy, Matt Smith, Diana Rigg, Rita Tushingham, Terrence Stamp
Based on: "The Quiet Boy" by Nick Antosca
---
37. Eternals
Premise: The Eternals – an immortal extraterrestrial species created by the celestials who resided in secret on Earth for more than 7,000 years — come together in order to safeguard mankind against the evil counterpart of the Deviants, after an unanticipated catastrophe following the events of Avengers: Endgame (2019).
Director: Chloé Zhao
Cast: Gemma Chan, Richard Madden, Kumail Nanjiani, Lia McHugh, Brian Tyree Henry
---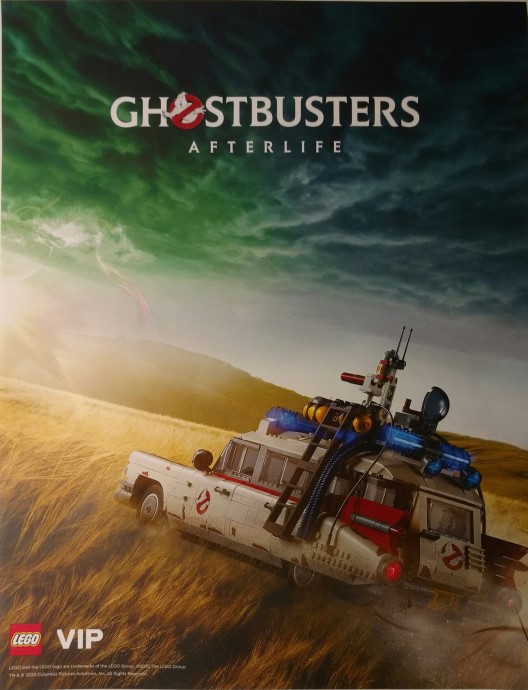 38. Ghostbusters: Afterlife
Premise: One single mother and her two children come in a tiny village and start to uncover their link with the first ghostbusters and their grandfather's secret heritage.
Director: Jason Reitman
Cast: Carrie Coon, Finn Wolfhard, Mckenna Grace, Annie Potts, Ernie Hudson, Paul Rudd
Based on: Ghostbusters by Dan Aykroyd Harold Ramis
---
39. Top Gun: Maverick
Premise: After years of service, Pete "Maverick" Mitchell continues to push the boundaries as one of the Navy's best airmen. He must soon face up to the past by preparing a fresh team of students for a risky task, which requires ultimate sacrifice.
Director: Joseph Kosinski
Cast: Tom Cruise, Miles Teller, Jennifer Connelly, Jon Hamm, Glen Powell, Lewis Pullman, Ed Harris, Val Kilmer
---
40. King Richard
Premise: A look at how tennis superstars Venus and Serena Williams became who they are after the coaching from their father Richard Williams.
Director: Reinaldo Marcus Green
Cast: Will Smith, Aunjanue Ellis, Jon Bernthal, Saniyya Sidney, Demi Singleton, Tony Goldwyn, Dylan McDermott
---
24 November, 2021
41. Encanto
Premise: A young Colombian girl has to face the frustration of being the only member of her family without magical powers.
Director: Byron Howard, Jared Bush
Cast: Stephanie Beatriz
---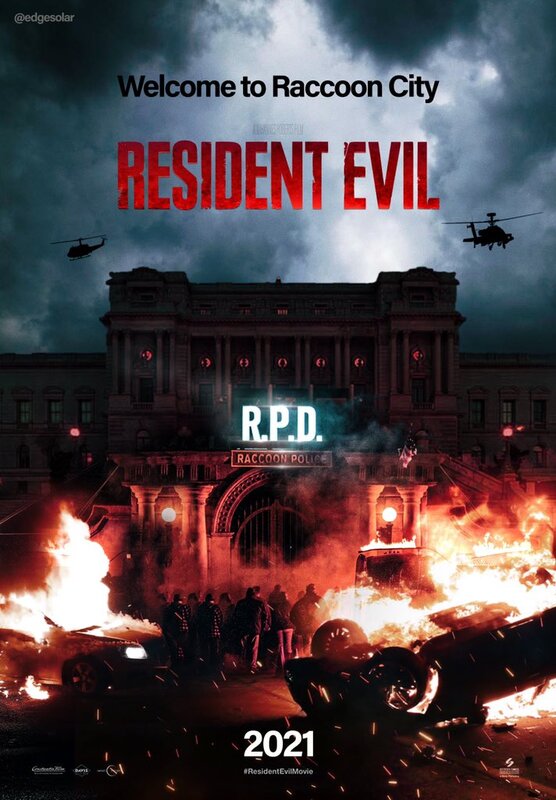 42. Resident Evil: Welcome to Raccoon City
Premise: Raccoon City is currently a decaying midwestern city, formerly the thriving home of the pharmaceutical company Umbrella Corporation. The evacuation left the city deserted… under the surface, with a huge evil developing. When the evil is released, the inhabitants of the city have transformed and the truth beneath the umbrella must be unveiled by a tiny number of survivors and made possible during the night.
Director: Johannes Roberts
Cast: Kaya Scodelario, Robbie Amell, Hannah John-Kamen, Avan Jogia, Tom Hopper, Lily Gao, Neal McDonough, Donal Logue
Based on: Resident Evil by Capcom
---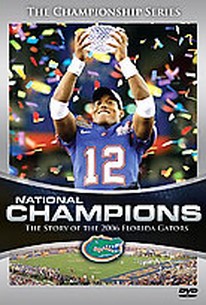 43. National Champions
Premise: A quarterback starts a players' strike a few hours before the year's biggest game in order to fight for fair remuneration, equality and respect for athletes in their schools, who place their bodies and their health on the line.
Director: Ric Roman Waugh
Cast: Stephan James, J. K. Simmons, Uzo Aduba, Alexander Ludwig, Andrew Bachelor, David Koechner
Based on: National Champions by Adam Mervis
---
44. House of Gucci
Premise: The 1995 film portrays the events and aftermath of the assassination by his ex-wife Patrizia Reggiani of Maurizio Gucci, an Italian billionaire and head of the fashion brand of Gucci.
Director: Ridley Scott
Cast: Lady Gaga, Adam Driver, Jared Leto, Jeremy Irons, Jack Huston, Reeve Carney, Salma Hayek, Al Pacino
Based on: The House of Gucci: A Sensational Story of Murder, Madness, Glamour, and Greed by Sara Gay Forden
---
3 December, 2021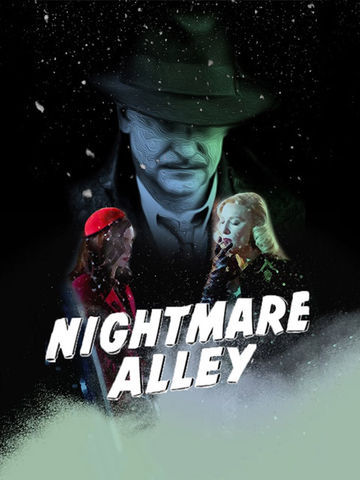 45. Nightmare Alley
Premise: Stan Carlisle, a big carny with a gift for people to be manipulated with a few well-chosen phrases and a more deadly psychiatrist Dr. Lilith Ritter.
Director: Guillermo del Toro
Cast: Bradley Cooper, Cate Blanchett, Willem Dafoe, Toni Collette, Richard Jenkins
Based on: Nightmare Alley by William Lindsay Gresham
---
10 December, 2021
46. American Underdog: The Kurt Warner Story
Premise: American Underdog reports the real history of Kurt Warner, who has been turned into a two-time NFL MVP, Super Bowl MVP and Hall of Fame quarterback from storage shelves on a supermarket.
Director: Andrew Erwin, Jon Erwin
Cast: Zachary Levi, Anna Paquin, Ser'Darius Blain, Adam Baldwin, Bruce McGill, Dennis Quaid
Distributed by: Lionsgate
---
47. Violence of Action
Premise: James Reed (Pine), after being released from the Marine, joins a paramilitary group to nurture his family as he knows. In a black ops mission to investigate a mystery danger, Reed heads to Poland with his Elite squad. Reed finds himself alone in his first task in Eastern Europe, where he has to struggle to remain alive long enough to come home to learn the actual reasons of the betrayers.
Director: Tarik Saleh
Cast: Chris Pine, Ben Foster, Gillian Jacobs, Eddie Marsan
---
48. West Side Story
Premise: Two teenagers from different ethnic backgrounds fall in love in 1950s New York City.
Director: Steven Spielberg
Cast: Ansel Elgort*, Rachel Zegler, Ariana DeBose, David Alvarez
---
17 December, 2021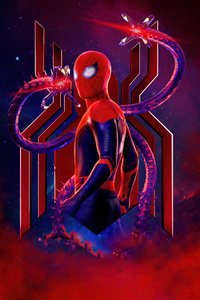 49. Spiderman: No Way Home
Premise: No Way Home is a coming American superhero picture based on Spider-Man, Marvel Comics character co-produced and released by Columbia and Marvel Studios.
Director: Jon Watts
Cast: Tom Holland, Zendaya, J. B. Smoove, Jacob Batalon, Marisa Tomei, Jamie Foxx, Benedict Cumberbatch, Alfred Molina
---
22 December, 2021
50. Sing 2
Premise: Buster Moon and his friends must persuade reclusive rock star Clay Calloway to join them for the opening of a new show.
Director: Garth Jennings
Cast: Matthew McConaughey, Reese Witherspoon, Scarlett Johansson, Taron Egerton, Tori Kelly, Nick Kroll
---
51. The Matrix 4
Premise: The fourth film Matrix is a forthcoming American action picture for science fiction. This is The Matrix film series' fourth episode. Lana Wachowski is the producer, co-writer and director of the film.
Director: Lana Wachowski
Cast: Keanu Reeves, Carrie-Anne Moss, Jada Pinkett Smith, Lambert Wilson, Daniel Bernhardt
---
52. The King's Man
Premise: As a collection of history's worst tyrants and criminal masterminds gather to plot a war to wipe out millions, one man and his protégé must race against time to stop them.
Director: Matthew Vaughn
Cast: Ralph Fiennes, Gemma Arterton, Rhys Ifans, Matthew Goode, Tom Hollander, Harris Dickinson, Daniel Brühl, Djimon Hounsou, Charles Dance
---
We will update the list as soon as there is an update. Please bookmark this page!