'Legends of the Hidden Temple' Gets Reloaded For Adults —Here is How To Sign Up
You must be familiar with "Legends of the Hidden Temple" if you were a '90s kid. This action-adventure game show originally broadcasted on Nickelodeon channel from 1993 to 1995. Now the CW has revamped and re-booted the game show, it's suitable for a mature audience. Yes: There will be prizes for adults. Here's how to get on.
However, you might be able and interested in rooting for the Purple Parrots, who represent your inner girl, if you'd like to do so from home.
Luckily, the exhibits, including the Olmec Amphitheater and the Steps of Knowledge, will be included. This is certainly directed toward adults.
How to sign up for 'Legends of the Hidden Temple' reboot?
Kids from the '90s can apply for the game show right now.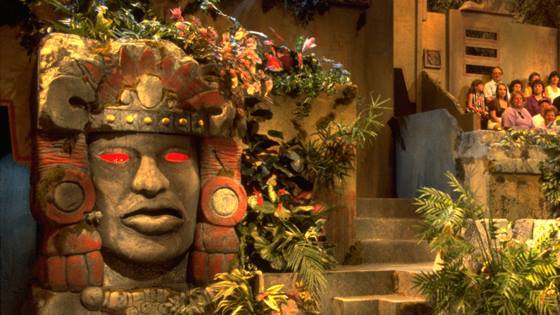 Links to the first edition of the show still apply. This time, they have to be at least 21 Also, they are in Los Angeles in July.
A production company has developed a website where viewers can request to be Parrots, Barudas, Barracudas, Jaguars, and Snakes. You can visit Legendscasting.com and fill out the form.
We are encouraging the courageous and intrepiduous to cross Moat, scale Olmec's temple, and finish the adventure safely, escaping the danger posed by the Temple Guard.
You must submit an online form and take a picture. It is mandatory for contestants to also demonstrate how they know each other and mention the strangest things they have done. Often, they're questioned about their impressions of the show and whether they should be returning.
A few of the questions give a clue about the current edition of Legends of the Hidden Temple. The job candidate is asked if they can dive to 200 feet, feel dizzy or are scared of heights.
If the CW hasn't said yet when the revival is coming out, the show is probably in production for the fall of 2021.
The "Legends of the Hidden Temple" original show is available on Paramount+.